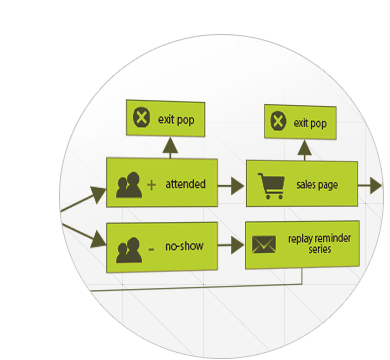 A well planned sales funnel is the cornerstone to your success. The goal is to make it as "air-tight" as possible to reduce the amount of prospects that drop out of the funnel.
We follow The Funnel Blueprint methodology developed by Ryan Deiss when designing our funnels. This 5 part system (Lead Magnet, Tripwire, Core Offer, Profit Maximizer and Return Path) is a framework for squeezing out every last drop of efficiency.
We offer consulting and sales funnel design/implementation packages. So get in touch to find out how your business can benefit from a well designed funnel.